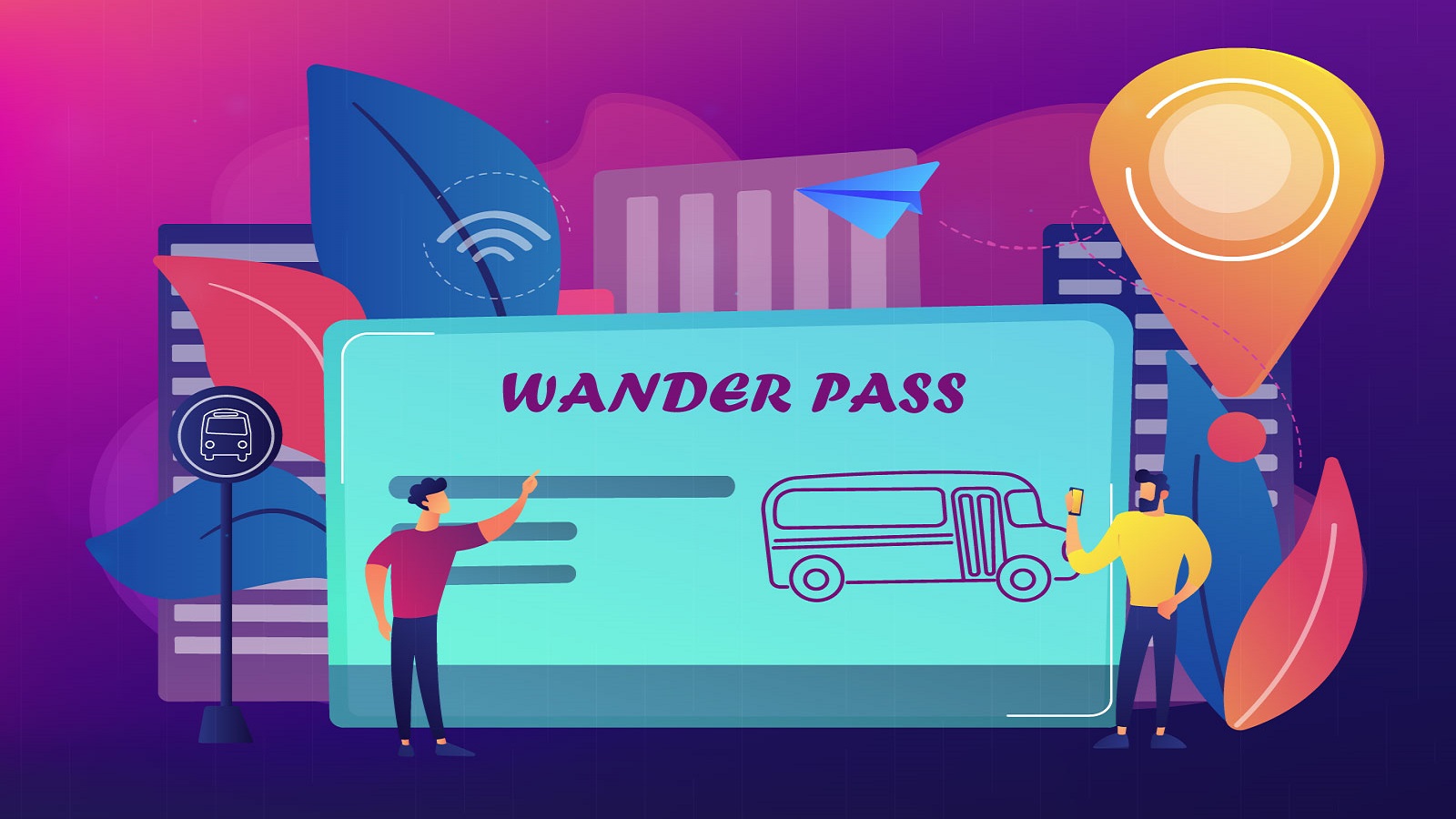 Wander Pass
World without boundaries!
Hoppar.com is a marketplace that connects travellers and bus operators by creating Wander Pass. We introduce a unique concept of Wander Pass which is the combination of multiple bus tickets combined into one pass. So you can keep discovering highways & byways all across the world without spending much.
The Concept
Wander Pass allows you to wander across the countries with total freedom. We create wander pass by partnering and affiliating with bus companies and operators. Cityhoppers will be able to explore different corners of the countries at once. Wander pass is the combination of multiple bus tickets into one pass, travellers only need to choose their travel dates and complete the payment. Upon completion of payment, we deliver the bus tickets.



Why Wander Pass



You Decide
You take control of your Wander Pass, you decide how many days you want to spend at what destination!
Save at least 25%
Save at least 25% when booking Wander Pass. Use overnight buses to save on your hotels so that you can stay on road for longer!
No Booking Fees
We never charge booking fees so you can keep discovering highways and byways at lowest possible price!
See Everything at Once
Don't leave anything unexplored, explore each and every corner of the country with the best possible scenic route!
Instant Bus Tickets
Booking experience is fast and secure. Get instantly confirmed tickets from partners without any hidden charges!
PayPal and Full Refund
Pay securely with PayPal and get free cancellation up to 48 Hours before commencing your trip!
Eco-Friendly Travel
Reduce carbon emissions by choosing ground transportation!
Escape Overtourism
Skip overtourism and choose the road not taken by tourists but choosen by locals!


Quotes by The Founders
"We are designing a whole new seamless concept of wander pass for independent travellers. Wander pass will allow travellers to choose the road taken by locals, not by tourists." Mr Aneil Thakkar (Co-Founder)

"What we want is to make people realize that travelling to far corners are not as expensive and as scary as they may believe. We just want to inspire people to go to different terrains and explore and live like a local there. We want to make this world more proximate and more accessible like never before." Mr Falko Dietz (Co-Founder)





Company profile




Founded in August 2018, Hoppar.com is a website for Wander Pass Limited. A registered company in the United Kingdom (CIN: 11495346) with the active presence in the USA (CIN: G17000025263) Hoppar.com endeavours reach out to far corners of the world and design prototype wander passes with the help of affiliated bus partners on the marketplace.